New notification mode
In January 2022, we have released a new notification mode. It comes as an addition to our standard daily emails (one email per domain name) and weekly Slack digests.
Once enabled, the Digest email mode replaces daily individual emails, compiling together expiration information for all domain names under your account.
Here's how to enable Digest emails:
Navigate to the Notification preferences menu in your account
In the Digest email section, select "Digest email" and click on "Update notification preferences"

Give it a try
It is possible to receive a Digest email before deciding whether to switch to this notification mode.
In the "Digest email" menu, click on the "Request digest" button to receive a test email based on your account data. Requesting such a one-time email will not change your account's notification settings.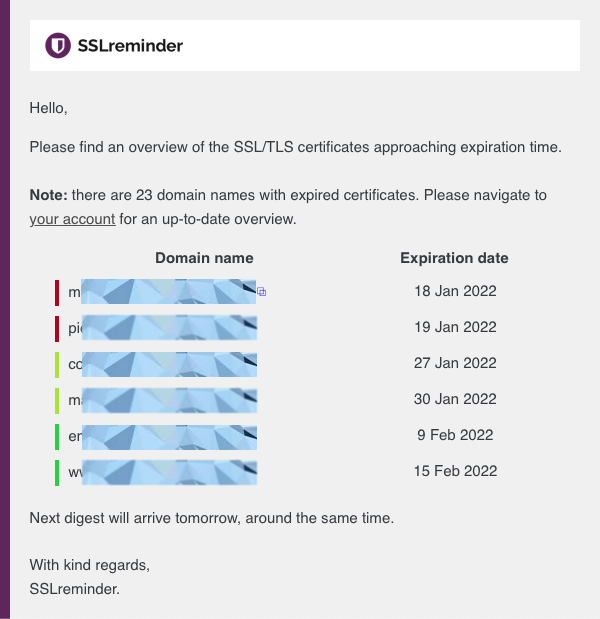 If you have any questions or suggestions, please use the contact form or reach out through [email protected].
Thank you for entrusting us your SSL/TLS certificate monitoring ❤️